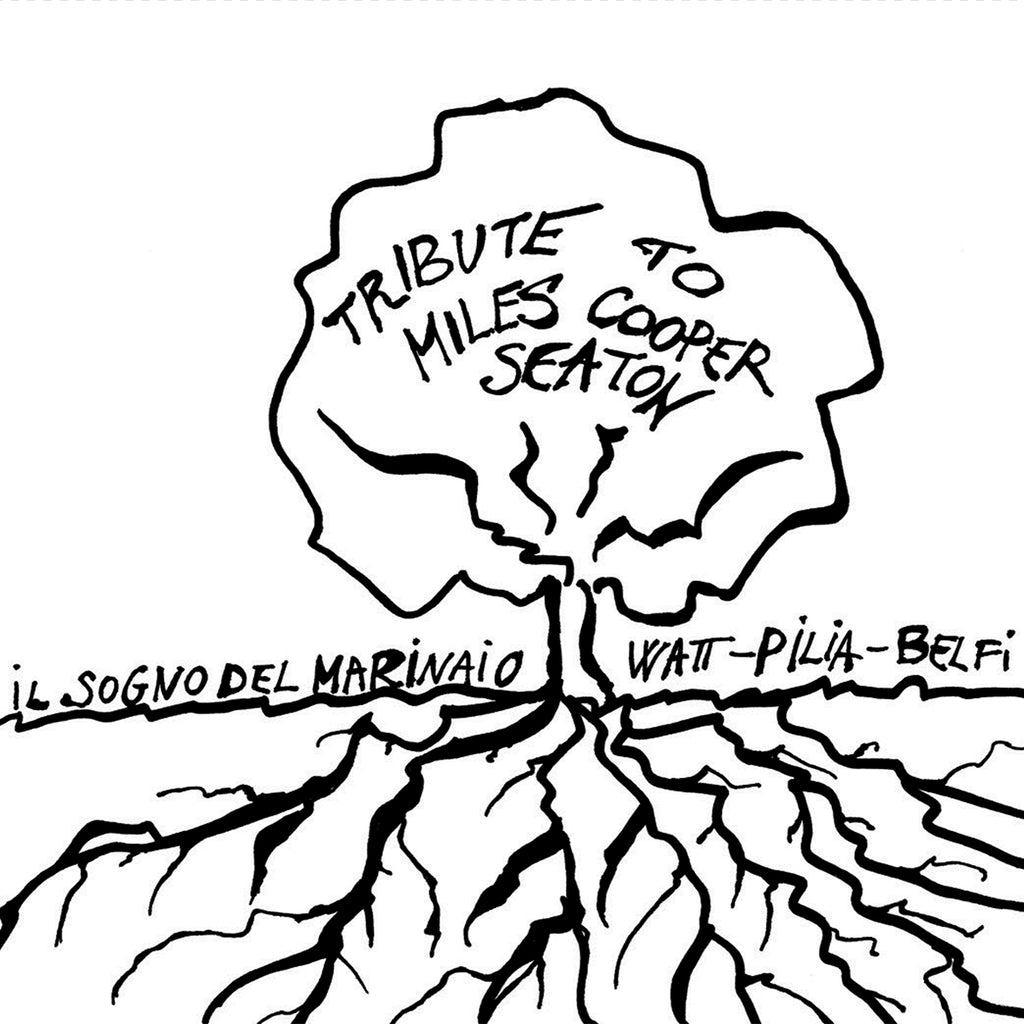 August 04, 2023

We're stoked about this very special release from Il Sogno del Marinaio (Andrea Belfi, Mike Watt, Stefano Pilia). This is their first release since 2014 and the second official release from our Red Parakeet Records imprint.
This exclusive 7" features 3 original tracks, one written by each bandmember, as a tribute to their beloved friend Miles Cooper Seaton (pictured below, left).

"I'm so glad me and my fratelli have made this tribute to a great music cat whose life got taken, taken with yet so much to give, Miles Cooper Seaton. I hope people hearing our music for him will maybe help them to wanna explore the music he himself made to share with all of us." –Mike Watt
"These pieces are a tribute to our lost and beloved friend Miles Cooper Seaton - a clever, sweet, deeply generous and inspiring soul. They are directly inspired by moments of life memories we shared together with him. We tried to let his voice still speak to us and through us thanks to the gift of knowing him and the connection we had with him, and to the practice of music, something Miles deeply loved and brought into this world with courage, love and devotion." –Stefano Pilia
"Miles Cooper Seaton was a great musician, capable of writing deep and meaningful songs. The music he made with the band Akron/Family was very significant for many. He was a generous man, always there for friends needing help and support. I found in him one of the best friends I've ever had, someone I could open my heart to; however, the situation was about, he was never judging. His wild spirit was incredibly inspiring, as he had no fear of expressing his thoughts and emotions. I'm so happy I can pay this humble tribute to his life together with my Fratelli Mike Watt and Stefano Pilia, with whom I shared many adventures over the last years, and in doing so, doing what Miles was fearlessly suggesting to others: in a world with so much sorrow surrounding us all, the greatest tool we have is to connect and share with people we love, with passion, compassion, and understanding and for each other." –Andrea Belfi
Original artwork by Andrea Belfi. Design and layout by Jed Davis. Mastering and lacquers cut by Scott Hull at Masterdisk. Records pressed at Gotta Groove in Cleveland, OH. Glue Pocket Jacket, 4-Color Insert, 3-mil Poly Bag. Limited to 1,000 units worldwide and available in 2 exclusive variants. Spins at 45 RPM with a large hole.