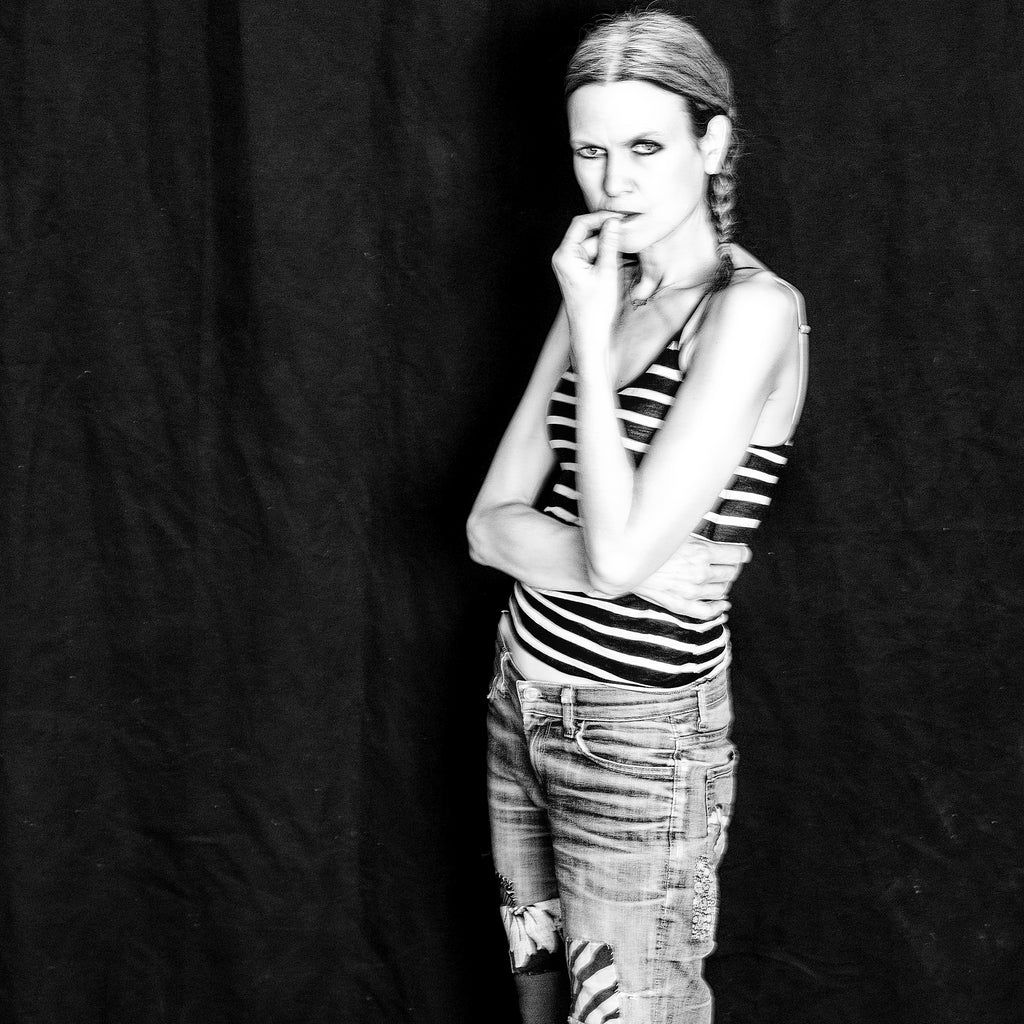 May 23, 2023
Photo Credit: David Doobinin
Juliana reveals latest addition to her covers series with release of the first single "Don't Bring Me Down" available everywhere today. Juliana Hatfield Sings ELO will be out on November 17, 2023, and is available for pre-order now.

CAMBRIDGE, MASS. – American Laundromat Records is thrilled to announce the third installment from Juliana Hatfield's covers series with the release of "Don't Bring Me Down," the first single from Juliana Hatfield Sings ELO available today!

"ELO's 'Don't Bring Me Down' is such a solid construction that trying to rework it initially felt like taking a sledgehammer to concrete," describes Juliana of the Herculean task of reworking a beloved classic to make it your own. "I didn't worry about matching all the original's exact sounds and parts, and we even dared a few cymbal crashes (the ELO version has one famously unchanging drum loop--no crashes—from start to finish). This is not a radical reinvention but it is a little more bubbly."

The covers series aims "to go deep into covering artists that were important to me in my formative years" with each album and its celebrated artist thoughtfully chosen and curated. Preceded by Juliana Hatfield Sings Olivia Newton-John (2018) and Juliana Hatfield Sings The Police (2019), Juliana Hatfield Sings ELO will create a trifecta of pop/rock icons that have served as inspiration.

Juliana previously noted to Billboard, "Recording covers is like a working vacation. It's fun, and it also informs my own stuff afterwards."

"ELO songs were always coming on the radio when I was growing up. They were a reliable source of pleasure and fascination," she explains. "With this album of covers I wanted to get my hands deep into some of the massive '70's hits but I am also shining a light on some of the later work… My task was to try and break all the things down and reconstruct them subtly until they felt like mine."

Juliana Hatfield Sings ELO is available for pre-order on CD, cassette, LP (4 color options), and a limited edition 7-inch featuring 2 non-album tracks ("I'm Alive" and "When I Was A Boy"). More information available at American Laundromat Records.

TOUR DATES
JUN 17 / NORTHAMPTON, MA @ One Roof Concert For The Homeless
JUL 28 & 29 / NEW YORK CITY @ City Winery (Nuggets 50th Anniversary)
More Tour Dates To Be Announced