Dragon Inn 3 - Double Line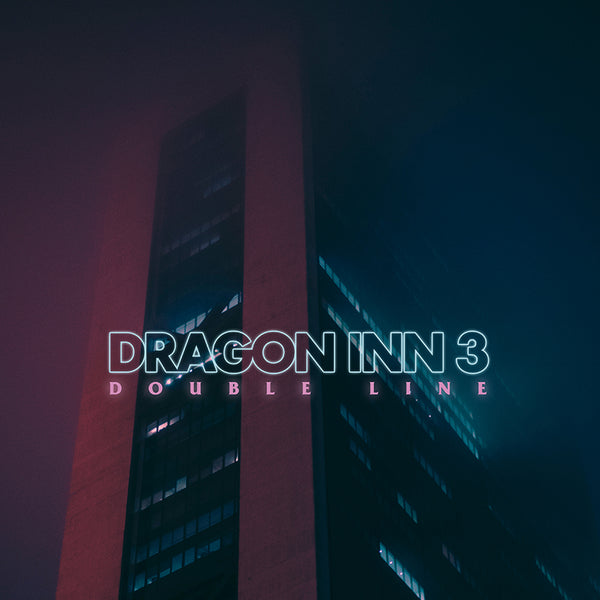 Catalog Number: ALR-0044
Release Date: 08/17/18
Track List:
What Kind Of World Are You Living In

Bad Boy

Three Minute Mile

Juliet

Double Line Theme

Backstabber

Club Sauce

Rocket Launcher

Murder In The Third

Up In The Business
Dragon Inn 3's debut LP clocks in at 28 minutes, but the band spent six years whittling away on the songs that would eventually become "Double Line." Combining sugary pop hooks, hypnotic beats, and huge MOOG synths, Dragon Inn 3's playful take on 80s pop could double as the soundtrack to a John Hughes movie (if John Hughes directed Blade Runner).
The cinematic origins of Dragon Inn 3 can be traced back to 2012, when Philip Dickey (leader of the indie-pop group Someone Still Loves You Boris Yeltsin) wrote a theme song for the award-winning short film Ghoul School. "I had so much fun making the soundtrack with the director (E.P. Marcus) that we decided to start a band."
Dickey recruited his sister, Sharon Bowie, an occupational therapist, and his wife, children's librarian Grace Bentley, to help with songwriting and vocal duties. The group self-released the Ghoul School Soundtrack EP in late 2012, receiving high praise from Consequence of Sound, Philadelphia's WXPN, and The Riverfront Times, before climbing to #1 on Bandcamp's cassette charts.
Then it was back to the studio (i.e. the bedrooms, kitchens, garages, and hotel rooms that doubled as makeshift recording studios). In between full-time jobs, parenthood, graduate school classes, and cross country moves, the members of Dragon Inn 3 put Double Line to tape. The result is a highly addictive album that creates "a soundtrack for the more introspective moments on and off the dance floor," according to critic David Greenwald.

All LP's include a Digital Download Card
Pressing Information:
Dark Blue Vinyl *180 gram* (50 pressed) [SOLD-OUT]
Black Vinyl *180 gram* (500 pressed)
Blue Tint Cassettes (100 pressed) *Label Exclusive* [SOLD-OUT]
Pink Cassettes (50 pressed) *Label Exclusive* [SOLD-OUT]