Various Artists - Please, Please, Please: A Tribute to The Smiths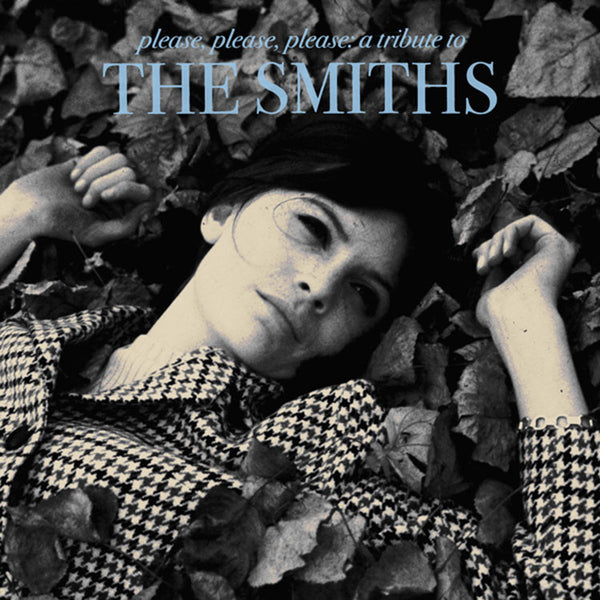 Catalog Number: ALR-0027
Release Date: 12/13/11
CD Track List:
Panic - Kitten

Stop Me If You Think You've Heard This One Before - The Rest

What Difference Does It Make? - Joy Zipper

Shoplifters of the World Unite - Tanya Donelly w/ Dylan in the Movies

Please Please Please Let Me Get What I Want - William Fitzsimmons

I Won't Share You - Sixpence None the Richer

Well I Wonder - Sara Lov

Half a Person - Greg Laswell

Last Night I Dreamt That Somebody Loved Me - Dala

Some Girls Are Bigger Than Others - Chikita Violenta

Sheila Take A Bow - Telekinesis

Is It Really So Strange? - Solvents

Hand In Glove - The Wedding Present

How Soon Is Now? - Mike Viola and The Section Quartet

There Is a Light That Never Goes Out - Trespassers William

Rubber Ring - Girl in a Coma

I Know It's Over - Elk City

What She Said - Katy Goodman (La Sera, Vivian Girls)

London - Cinerama

Reel Around the Fountain - Doug Martsch (Built To Spill)
*NEW VINYL PRESSING*
First time on vinyl since 2017. Exclusive 2nd pressing limited to 500 total units. Available in 3 variants (Clear x 125, Splatter x 350, One-Offs x 25). Double LP in a Gatefold Jacket. Pressed by hand at Burlington Record Plant in Burlington, VT.  Includes download card.
Please note the one-offs are highly specialized, unique pressings made by hand at the pressing plant. Only 25 exist.
*All pre-orders will ship in mid-March.
"An awesome cover-compilation!" -Paste
"An outstanding and highly varied assortment of Smiths covers" -Consequence of Sound
"A worthwhile tribute that reinvents the songs while retaining The Smiths glorious spirit." -NME
"A wonderful 20-song, double-LP blockbuster!" -The Big Takeover