Covers of Covers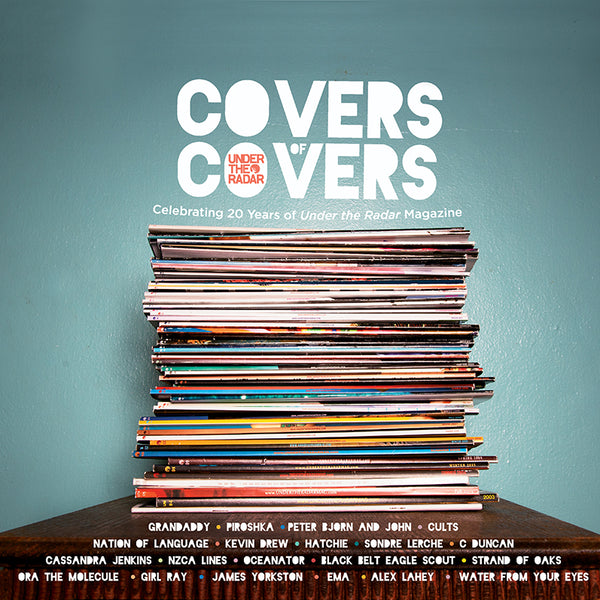 Catalog Number: ALR-0058
Release Date: 03/04/22
Track List:
Grandaddy: "Blindness" (Metric)

Piroshka: "The Crystal Lake" (Grandaddy)

Peter Bjorn and John: "Songs of Love" (The Divine Comedy)

Cults: "Bourgeois" (Phoenix)

Nation of Language: "Stars and Sons" (Broken Social Scene)

Kevin Drew: "The Loose Ends Will Make Knots" (Stars)

Hatchie: "FUBT" (HAIM) *CD/Full Album Exclusive Track

*

Sondre Lerche: "Townie" (Mitski)

C Duncan: "Acrobat" (Angel Olsen)

Cassandra Jenkins: "It's You" (Animal Collective)

NZCA LINES: "Debra" (Beck)

Oceanator: "The Biggest Lie" (Elliott Smith)

Black Belt Eagle Scout: "Calculation Theme" (Metric)

Strand of Oaks: "'81" (Joanna Newsom)

Ora the Molecule: "The Fox in the Snow" (Belle and Sebastian)

Girl Ray: "Another Try" (HAIM)

James Yorkston: "Smoke Signals" (Phoebe Bridgers)

EMA: "Trailer Trash" (Modest Mouse)

Alex Lahey: "New York" (St. Vincent)

Water From Your Eyes: "It's the End of the World as We Know It (And I Feel Fine)" (R.E.M.)
COVERS OF COVERS ~ CELEBRATING 20 YEARS OF UNDER THE RADAR MAGAZINE
This exclusive compilation features some of the magazine's favorite artists covering artists who have graced the cover of Under the Radar over the past 20 years. Hear brand new covers of Metric, Grandaddy, Divine Comedy, Phoenix, Broken Social Scene, Stars, HAIM, Mitski, Angel Olsen, Animal Collective, Beck, Elliott Smith, Joanna Newsom, Belle and Sebastian, Phoebe Bridgers, Modest Mouse, St. Vincent, and R.E.M.
One dollar from every album sale is donated to the Sweet Relief Musicians Fund, a non-profit organization that provides financial assistance to all types of career musicians and music industry workers who are struggling to make ends meet while facing physical or mental health issues, disability, or age-related problems.