The Loyal Seas - Strange Mornings In the Garden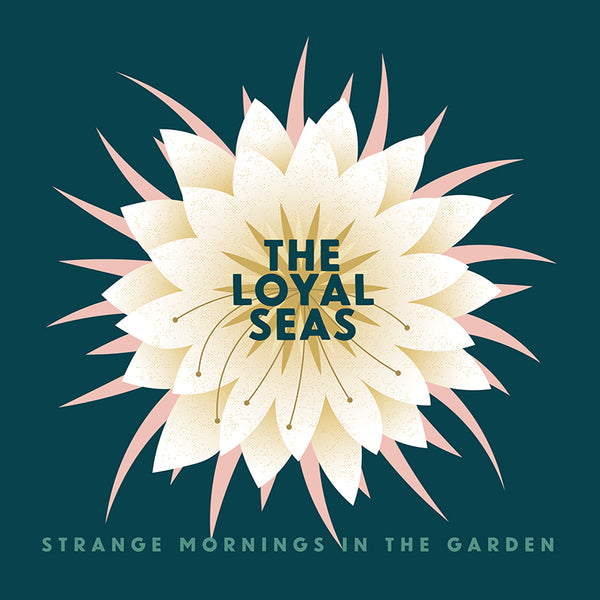 Catalog Number: ALR-0056
Release Date: 05/20/2022

Track List:
(So far from) Silverlake

Strange Mornings In the Garden
Early Light
Driving With a Ghost
Mary Magdalene In the Great Sky
Come Around Again
Milkweed
Last Of the Great Machines
You, Me, and the Sea

Swimmers In the Gold
The Loyal Seas are Tanya Donelly (Throwing Muses, Breeders, Belly) and Brian Sullivan (Dylan in the Movies). Their debut full-length features 10 glorious originals available on CD, LP and Cassette. Mastered by Sean Glonek at SRG studios (Matthew Sweet, Juliana Hatfield, Waxahatchee), with original artwork by Nicole Anguish at Daykamp Creative (Nada Surf, Letters to Cleo, Lake Street Dive). Vinyl pressed by hand at Burlington Record Plant in Burlington, VT. 
All pre-orders include a one-inch pin and decal, while supplies last. LP's, cassettes  and test pressings include a digital download card. CD's are signed inside the wallet, LP's and Test Pressings are signed on the jacket cover.

Our friends in the UK may order the Pink LP and CD from your favorite record shop (tell them Proper UK is the distributor), or from Amazon UK.
Official Loyal Seas Tees are available on our merch page (Only 150 available)
We are beyond excited to share "(So Far from) Silverlake," the first single & video from The Loyal Seas upcoming debut album. Enjoy!
LP Pressing Information:
Pink Rose (700 units)
Black (400) *Signed*
Sunburst Splatter (350) *Label Exclusive*
Mint Pearl (300 units) *Indie Record Shop Exclusive*
Clear (250 units) *Silverlake Bundle Exclusive*
Green Apple (100 units) *Bandcamp Exclusive*
Test Pressing 1 [Nov 11, 2021] (28 units) *Label Exclusive*
Test Pressing 2 [Dec 17, 2021] (6 units) *Label Exclusive*
Cassette Run Information:
Clear Cassette Shell (265 units)
Test Cassette (1 unit) *Label Exclusive*