Various Artists "Gigantic: A Tribute to Kim Deal"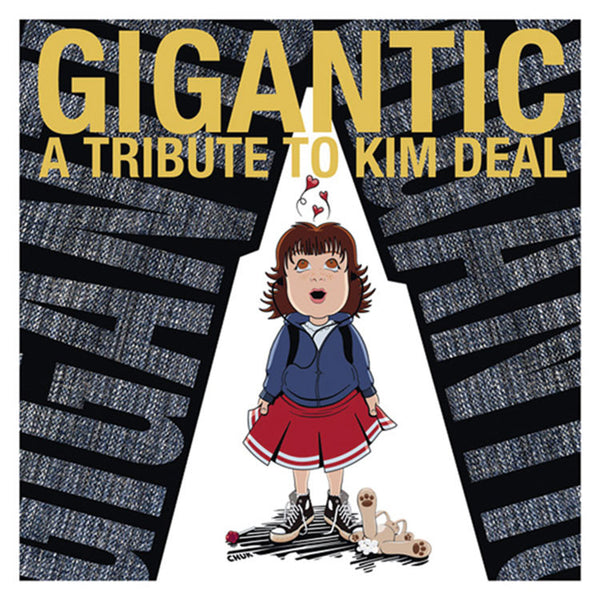 Catalog Number: ALR-0013
Release Date: 04/01/08
Track List:
The She - Witch Hats
Bragging Party - The German Art Students
Cannonball - The Wheelers
Tipp City - Tara King TH
Do You Love Me Now - Melissa Gibbs
Fortunately Gone - Julie Peel
Off You - Francine
Doe - Rizzo
I Just Want To Get Along - Descartes A Kant
Invisible Man - The Nuevos
Safari - The Douglas Fir
When I Was A Painter - Le Tetsuo
Divine Hammer - The Modifiers
How can we not conceptualize a tribute to one of the most influential and certainly one of the coolest rock women of all time? This tribute was a pure labor of love and features artists from all over the globe covering Deal's impressive body of work. Songs Kim has written for The Breeders and The Amps are covered with utter reverence here. Includes liner notes by Tanya Donelly.
"I hope Deal (and her fans) like the final product as much as I do." -Big Takeover
"A welcome tribute to one of the true icons of American music." -PopMatters
"It's the lack of an all-star roster that makes this tribute a fine testament to how the spirit of rocknroll's coolest woman can launch a tiny seed of inspiration that grows into something bigger and better — gigantic, even." -Venus Zine