The Juliana Hatfield Three "Whatever, My Love"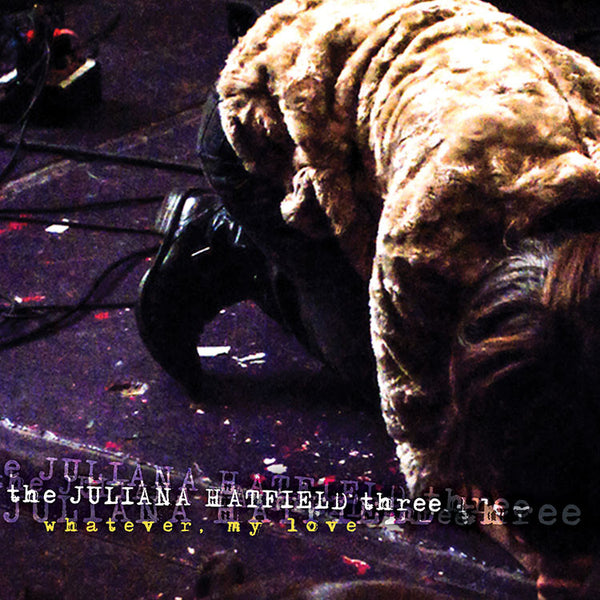 This product is unavailable
Catalog Number: ALR-0035
Release Date: 02/17/15
Track List:
Invisible
Now That I Have Found You
Ordinary Guy
If Only We Were Dogs
I'm Shy
Dog On A Chain
If I Could
Push Pin
Blame The Stylist
I Don't Know What To Do With My Hands
Wood
Parking Lots
Only In The Dark (Bonus Track - Vinyl Only)
The Juliana Hatfield Three has reformed with the original lineup of Todd Philips (drums), Dean Fisher (bass), and Juliana Hatfield (guitar, vocals, keyboards, percussion) to release their sophomore album Whatever, My Love.
Recorded at Nuthouse Recording in Hoboken, NJ and co-produced by Hatfield and Tom Beaujour (Nada Surf, Guided By Voices, Minor Alps), the twelve songs on Whatever, My Love are gorgeous and punk, sleazy and sweet, unsentimental and funny. Hatfield, humble as always, acknowledges that, "We haven't totally reinvented the wheel or anything" with this new album and that the recordings exhibit "stuff I am sort of known for, I guess": a guitar-centric melodicism and lyrical examinations of emotional confusion. "But I am a lot more confident now than I was then with the first album. And I had more fun recording this one."
Whatever, My Love comes 21 years after the trio's Become What You Are debuted on Atlantic Records. The 1993 album was an influential force of uncompromising, original guitar pop/rock and secured a permanent place in alternative rock history with the radio hits "My Sister" and "Spin The Bottle."
With their new album, The Juliana Hatfield Three has in a sense responded to its former directive to "become what you are" by making an album that is exactly what it wants to be, identifiable in its acceptance--and celebration--of the eternally unknowable and unsolvable.